What can BMI do for you?
BMI offers coverage options for your personal and business insurance needs.
We've added a number of new ways to pay your premium!
File a claim online, anytime.
Request a quote for your home, auto, farm or business here.
BMI has over 300 agencies throughout Missouri. Find one near you.
Interested in becoming assigned to write with BMI?
BMI has been serving policyholders for over 125 years. Learn more about the company.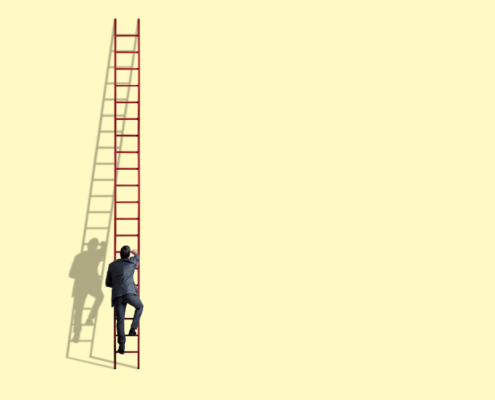 https://bmicompanyinc.com/wp-content/uploads/2023/03/Ladder-1.png
570
760
Editorial Team
https://bmicompanyinc.com/wp-content/uploads/2017/11/bmi-logo-300x138.png
Editorial Team
2023-03-01 11:40:05
2023-03-01 11:40:05
National Ladder Safety Month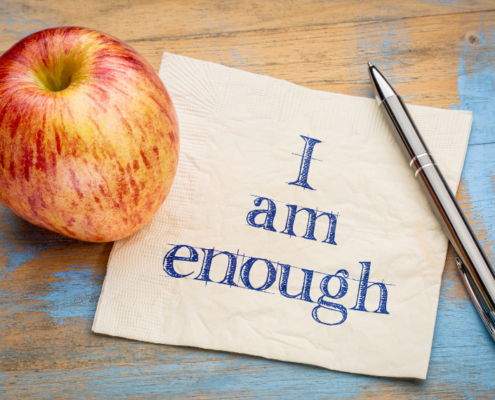 https://bmicompanyinc.com/wp-content/uploads/2023/03/I-Am-3.png
570
760
Editorial Team
https://bmicompanyinc.com/wp-content/uploads/2017/11/bmi-logo-300x138.png
Editorial Team
2023-03-01 11:25:01
2023-03-01 11:25:01
National I Am Day
Check Out Our Recent News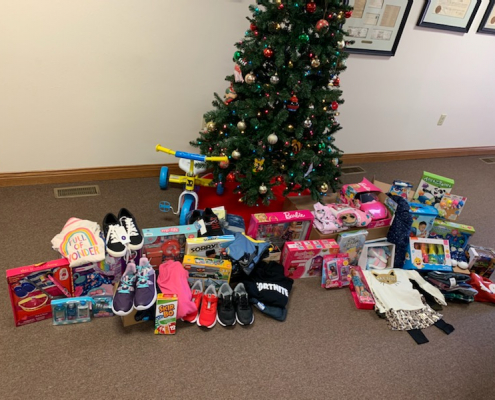 https://bmicompanyinc.com/wp-content/uploads/2021/12/IMG_6317.jpg
600
800
Editorial Team
https://bmicompanyinc.com/wp-content/uploads/2017/11/bmi-logo-300x138.png
Editorial Team
2021-12-28 14:17:09
2021-12-28 14:17:09
2021 Christmas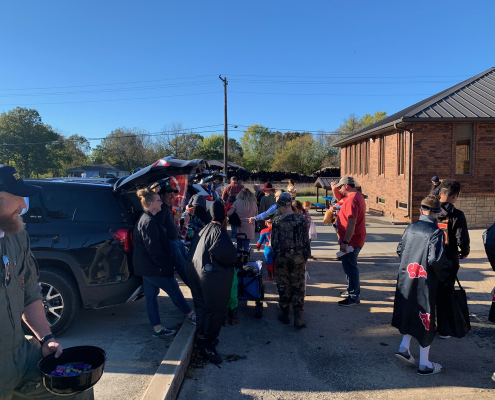 https://bmicompanyinc.com/wp-content/uploads/2021/11/IMG_6157.jpg
1200
1600
Editorial Team
https://bmicompanyinc.com/wp-content/uploads/2017/11/bmi-logo-300x138.png
Editorial Team
2021-11-01 09:50:31
2021-11-01 09:52:46
Billings Trunk or Treat
READ WHAT OUR CUSTOMERS ARE SAYING ABOUT US
"My recent experience with a claim was nearly flawless! Everyone was very helpful in explaining the process to me as it was my first major claim as a homeowner. They made me realize that there are still honest folks out there."
"Been dealing with a claim and the company has been the most stress free part of the claim. Very easy and friendly. They take care of the customer."
"I have a home and (2) auto policies with BMI. All of my dealings with BMI and anyone representing BMI have been nothing but professional, personal, and honorable. I plan on being a BMI policyholder for years to come."
"Great Insurance! My husband & I have been very pleased with our Home Owner's policy with BMI. There are numerous local agents around Missouri that carry BMI. When we moved from Sedalia, MO. we were able to get another Local Agent in our new location in Missouri. Ask about getting a Quote from BMI because they have GREAT RATES & QUALITY INSURANCE!"
"So far the experience and assistance I've received has been the best I've ever received from an insurance company. Everyone I've worked with is friendly, knowledgeable, and patient with all of my questions."
"I have never had Insurance like what I have with BMI. They are all the nicest and most helpful in the industry!  I have compared their rates to many different insurance companies. The others can't even come close to then. BMI offers more coverage for so much less money. Do you want to truly save money?  Then go to BMI for your home and auto insurance. They are the best!"
"BMI has been a great insurance company to work with, would recommend to family and friends."
"Quick response. Adjuster was thorough and did not try to dodge anything."
"My husband and I want to let you know that your employee, Nathaniel Skipper, did an outstanding job regarding our roof replacement claim. He was prompt, professional and kept us informed of every step he was taking to ensure our claim was handled properly. We commend him and thank him; and BMI for employing people of Nathaniel's caliber."
"Extremely easy to work with. Claims are easy and stream lined and I would like my friends and family to enjoy the same."
"Insurance adjuster came out in a timely manner and was very friendly. He explained the repairs needed and how the process was going to work very clearly!"
"When I called to file a claim I was clueless. This was my first time ever making a claim on a home ins. policy. They were very nice and quick to schedule an adjustment to be done."
"They have been the best insurance company a person could ask for. Helpful knowledgeable kind, I just can't say enough about what a pleasure it is."
"The company was there for me even though I was a brand new client. As my new policy started, a week into my coverage we had our basement flood with 15 inches of standing water. I was embarrassed to call and file a claim, because we were brand new to the policy as clients. But Matt Luaders, our assigned adjuster, has been so helpful and kind. This has been a very good experience for such a terrible situation. Thank you."
"BMI has the best insurance rates especially when combining your home and auto policies. As a Veteran I was originally a USAA policy holder, however I made the switch to BMI because they were the only company that could beat USAA's rates."
"Mike Whitesel has went above & beyond what would be expected of any claims rep. I cannot express how much I appreciate his kind & quick help getting me through the crazy ordeal I had…even while he was on vacation. I hope to never have to call on him again but if I do I know that with his help everything will be okay."
"My adjuster Matt Lauders was very helpful. He explained every step of how my claim would work, how I would be paid and offered to meet with a roofer of my choice to go over what was covered. He even offered to take a look inside the house to see if there might be any potential leaks or something that I might not have caught."
"I feel that everyone that I have come in contact with at BMI is part of my family. They have treated me with kindness and respect. Audrey and the claims adjuster went above and beyond to help me with my needs. I was not expecting a small company to be so willing to help. I cannot thank them enough for their efforts! Please let them know how appreciated they are. And thank you for allowing them to behave like that. I will definitely be posting about this on social media."
"Customer service representatives are by far the most excellent I have ever experienced working with insurance company.  And I have been working with and through several companies over the past 50+ years."
"Mike Whitesel is the best insurance rep I've dealt with in years. I tell my friends searching for insurance to please take a look at BMI. Thank you Mike for assisting me."
"My BMI contact was the best!! He cared about me and made sure he contacted me right away. After going through a traumatic experience when my prized truck caught on fire, he was sympathetic and quick to respond!!  After supplying needed documentation I was paid out quickly and fully as well! Awesome company and representative!"
"Very helpful and Travis was very polite and explained everything to us..we would highly recommend BMI to anyone.."
"The company responded promptly to my claim.  After the adjuster looked at everything he got back to me right away and answered all of my questions.  Great customer service!!"
"This was my first experience dealing with a claims situation in about 20+ years, but the entire process was painless thanks to BMI. The [adjuster] was extremely communicative and super patient with all my questions. He put me at ease about the entire process. I'm forever grateful – and I'm hopeful I don't have to have massive repair work done again!"
"Very nice people to be in touch with, made calling in for payment quick easy painless !! Very reasonable price for annual home owners insurance + car insurance."
"Everyone I've had to deal with at BMI is very nice and super helpful. They're quick to return emails and phone calls. I've had 2 claims, and I had the same adjuster for both. I liked that he remembered us from the first claim. They don't keep you waiting around for processing. Highly recommend!"
"Anytime I have issues or questions I always get a response back quickly. Great customer service!"
"Easy to get ahold of, friendly to talk to, and treats you like family."
"We have had you for 30 years now…Only had 2 claims but each time was great. We just replaced our roof and you were very professional."
"I've had BMI home owners insurance for 20+ years. I just recently had Tristan Dunning come out to look [at] my roof for hail damage. He was very respectful, knowledgeable, and caring. He took the time to answer my questions and give me advice of shingles. He documented everything that was damaged. Tristan is very highly recommended for your home owners insurance adjuster!!!"
"I have had this insurance since I bought my house almost 3 years ago and have no issues when dealing with them!"
"Had hail damage on our roof called them and they responded within a day, very satisfied."
"BMI handled my claim when a deer side swiped my car and was very pleasant to work. I like doing business with a company that's been around for so many years and is local. Highly recommend this company!"
"I am recommending BMI to everyone I know. I appreciate a company that cares about helping people, not trying to destroy them, when accidents happen." 
"I wanted to take a moment and make sure you are aware of what a knowledgeable, caring, prompt and kind employee you have in Matt. I unfortunately had an incident that required filing a claim and to be honest, I was dreading the process. Matt was the Rep assigned to me and that interaction was nothing short of AMAZING. Matt was very kind and did an excellent job of making sure I understood the processes and requirements of filing a claim. Then knowing I had access to a loaner car on certain dates, he moved his schedule around to make sure my claim was taken care of to meet the needs of the repair shop and my availability of the loaner. It isn't very often that you find someone in the customer service business that really knows how to professionally deliver customer service and Matt is by far the best I have had the pleasure to work with in sometime."
"I'm in the middle of an automobile claim, and Billings has a polite, mannerly, and understanding claims adjuster in Tristan. He is very good at his job!"
"Our adjuster Brent did an awesome job when we had our house fire…He was very professional, nice and showed up when he said he would. I appreciate the fact that he was very understanding and kept in touch with me during the process and followed up with me to make sure [the] job was complete. Please take a moment to acknowledge him on his excellent representation of BMI Company."
"I am an agent with an insurance agency, and we work daily with Billings Mutual. We have the utmost respect for this company, and have a good working relationship with the employees at Billings. I am also a client and have my home and autos with Billings and have always had the best service possible. We recently had a small med pay claim, Brad went above and beyond to take care of it and make sure everyone was satisfied with the results. It is nice to have this company covering my needs."
BMI Company, Inc.
P.O. Box 40
118 SW Hwy 60
Billings, MO 65610
Office: 417-744-2717
Office: 800-310-2717
Fax: 417-744-2762
24/7 Payments: 1-844-501-2417
Office Hours: 8 a.m. to 5 p.m. (CT)
Monday – Friday
Please note, coverage cannot be bound or altered by email. Please contact your agent to make any changes.
Demotech is an independent rating agency and its ratings are statements of opinion, not a recommendation or endorsement. The ratings are intended to provide an objective overview of an insurance company's financial stability and its ability to meet policyholder obligations. However, it is not a guarantee of a company's ability to meet future contractual obligations. You can use these ratings to compare BMI to other insurance companies.